The activities of the VAA center on our key objectives, which is to act as an enabler to enhance the imparting of education and life skills to the current batch at our Alma Matter. VAA strives continuously to fulfill this ambition by acting as a catalyst in exposing our students to a variety of developmental activities, professionals & forums, inspiring them to excel in their chosen fields. VAA also maintains a very strong network & communication with its alumni across the world through various events & reunions to keep this community well connected.
Key Activities Undertaken
Golden Lecture Series
Every year VAA facilitates the interaction of leading personalities & professionals with the students, through series of lectures held on topics of relevance both for the School & College. Majority of the speakers are our Alumni who being successful personalities inspire the students to achieve success in life & career.
---
Sports Club
This was founded to support and train students in sporting activities. This ensured the formation of volleyball teams in both school and college and they participated in various inter school/college tournaments

---
Vigyan Smruti
Every year VAA supports more than 100 students with scientific inclination to participate in science exhibitions & also visit Nehru Planetarium & Science Centers.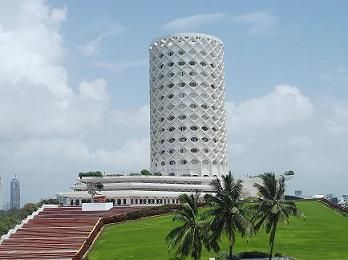 ---
Dental Check Up
Every year the VAA conducts Dental Check Ups for all students of primary & secondary schools.
---
Teacher's Felicitation
The Alumni every year felicitates all teaching and non-teaching staff retiring from service from out institution.
---
Best Boy and Best Girl
The Alumni has instituted awards the Best Boy and Best Girl in the degree college to students who are major contributors in extracurricular activities throughout the year
---
Upgrading Of Writing Boards
Replacements of all blackboards in classrooms in the school & Junior college with latest whiteboards. VAA also ensures supply of markers & special dusters throughout the year.